DODANA VRIJEDNOST is the leading online accounting office whose success is based on the use of new technologies, continuous development and providing excellent service to each client.
One of many benefits and innovations that enrich and elevate classic accounting to a higher level is 100% guarantee on the accuracy of financial and tax reporting. We provide our clients independent access 24 hours a day to accounting software and updated financial statements from any device with Internet access. After the receipt of accounting documents, they are processed within a maximum of 5 days, and we send updated financial statements. You can deliver us booking documents via our prepaid envelope or electronically on a cloud server.
We have no hidden costs. The offer you receive is final and includes all the benefits listed.
We are always available to existing and future clients. For all inquiries, please contact us at our toll free number +385 800 300 900.
How does Dodana vrijednost keep your accounting services
100% GUARANTEE
Our accountants are trained regularly in accordance with the highest professional standards. If your financial statements are not 100% accurate, we pay the penalty and interest.
DIGITAL- PAPER FREE
Simply take a photo or scan your accounting documents and upload it with our application, or mail everything and we will scan it for you and save it under your account.
Safety
Financial data are naturally sensitive so it is important to keep them safe. All data is sent through an encrypted SSL/HTTPS connection. We check for criminal background of employees when hiring.
Benefits program
For each referral that results in cooperation, we grant you a one-time 500,00 kn discount.
Prudential certificates stamps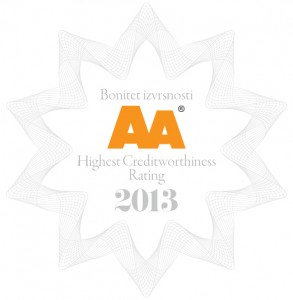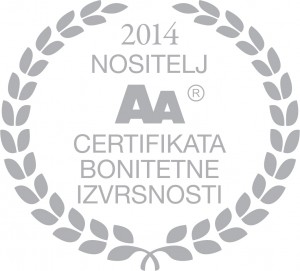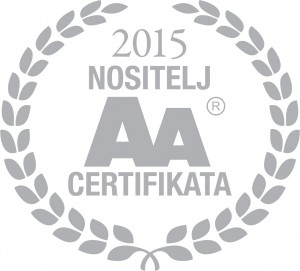 Diana Roca, market analyst, MP Invest d.d.











Kristina Toth Đurić is a reliable partner and it is a great pleasure to work with her. With her expertise, knowledge and speed she solves the problem arising. With an extensive experience, continuous improvement and monitoring of market needs and the needs of customers she is a person of trust who can give you good advice.

Diana Roca, market analyst, MP Invest d.d.

Ivana Matovina, Director, Croatian Certified Auditor, Certified Auditor of the UK ANTARES revizija d.o.o.











The name

Dodana vrijednost

really reflects the service that the company delivers. We have worked with the company on auditing the brokerage company, and we are extremely satisfied with communication, skills, ability and knowledge that Mrs. Kristina Toth Đurić as a director of the company provided as part of her standard service. Our satisfaction is best reflected on the agreed cooperation on several projects in the future.

Ivana Matovina, Director, Croatian Certified Auditor, Certified Auditor of the UK

Inga Miklenić, Board member, AKTIV BROKER d.o.o.











It is a pleasure doing business with

Dodana vrijednost

, and with the owner, Mrs. Kristina Toth. Mrs. Kristina Toth is conscientious, precise, and meticulous in her work, which is extremely important for the work she performs, especially for specific operations and accountancy for us as an investment company. She is extremely professional and responsible person. As far as personal characteristics, she is very nice, communicative and accessible to persons with whom we have the pleasure of working.

Inga Miklenić, Board member, AKTIV BROKER d.o.o.

Matea Elezović, artistic organization, Hit Theatre











Friendly, always available, accurate and up to date. We are extremely satisfied with the service provided.

Matea Elezović, artistic organization, Hit Theatre

Tihomir Piha, director, Naklikaj stranicu d.o.o.











In the few years of existence of our company, we have changed the accounting service four times. We almost gave up the idea that there could be a high-quality accounting service in Croatia, when we got the recommendation for the accounting service Dodana Vrijednost d.o.o. Friendly and professional staff, timely communication of changes in the regulations, extra effort to clarify something that entrepreneurs should really understand, problems and concerns are resolved promptly. All this is only a fraction of professionalism that we experience in

Dodana vrijednost

. I always recommend them to all business people I meet.

Tihomir Piha, director, Naklikaj stranicu d.o.o.

Luka Krejči, director, Prezentacija d.o.o.











"Dodana Vrijednost is a reliable partner in the conduct of accounting business as well as in responding to various questions in the field of accounting and taxation. As an advantage, I can especially emphasize the possibility of complete communication and circulation of business documents in electronic form, which saves a lot of time and speeds up the whole business."

Luka Krejči, director, Prezentacija d.o.o.

Jasmina Mutabžija, director, POSLuH d.o.o.











"We have been using

Dodana vrijednost

services for almost a year and we are extremely pleased. They answer quickly and efficiently on all our queries, and they are very precise and accurate in their work. They use the latest technology and therefore provide superior service at a significantly lower cost than other accounting services. If you select

Dodana vrijednost

, you will not regret. "

Jasmina Mutabžija, director, POSLuH d.o.o.

Dario Radulović, director, SATSOURCING SEE d.o.o.











"Professionalism, availability and timeliness - all you need from one accounting office. They have our full confidence and are constantly trying to justify it. They act like they are rather our internal accounting than external. "

Dario Radulović, director, SATSOURCING SEE d.o.o.
Questions and answers
How long does it take you to prepare my monthly reports?

From the moment we receive your documentation, within 5 working days, we will process your accounting records and send you your financial statements.

Who is responsible for sending the signed reports?

We are. After obtaining authorization, we send the required reports on your behalf electronically to the tax authorities, FINA, the Pension Fund (HZMO) and other institutions.

What are the deadlines for sending the reports?

Terms of delivery of reports of your Company will be provided by us in contracting services and at the beginning of every year.

Do I have to send accounting documentation once a month?

No. If you send documents on a monthly basis, we will provide the best service for you and you will receive monthly financial statements so you can regularly monitor your business. If you decide to send us documents in different intervals that is fine, too, as long as we get it 10 days before the delivery date of the periodic reports and 14 days before the delivery date of the annual report in order to have enough time to process your documents.

How long does it take to set up accounting service and proceed with cooperation?

The entire procedure can be solved very quickly and we can start taking care of your documents on the same day no matter where you are.

Can you do the accounting services if we are not near your office?

Yes. In our business, personal meetings are not necessary, but you are always welcome. Your accounting team is available by phone, e-mail, or through our communicator applications for any inquiries. You can send the documentation electronically to our application or through free postal envelopes. Our clients operate everywhere in Croatia.

Can I submit documents electronically?

Of course. You can send your documents via our prepaid postage envelope or electronically via our applications. When arranging services, we will talk to you and see which option would be more suitable.

Are the envelopes for sending free from postage charge?

Yes. You do not have to stand in line at the post office to buy stamps or weigh your shipment. We take care of all delivery expenses.

What happens if we arrange accounting services during the financial year?

We catch up by booking all documents from the earlier part of the year in order to get correct annual reports. Regardless of the sizable amount of work, we give a 50% discount on the price of the service contracted for months that must be compensated.

Does the price of accounting services include preparation of annual financial statements?

Yes. Arranged fixed monthly price includes all the postings, all annual financial statements and taxes, as well as those that you are required to submit during the year. No additional charges.

How do you calculate the cost of service?

The price of services is determined by your business and its size. Before determining the price we will talk to you in order to get to know your business and estimate the average number of accounting items, the time required to deal with your accountancy and offer you the price of accounting services.

If I have more transactions than it was initially estimated, will the accounting services cost grow?

Not necessarily. We understand that businesses fluctuate, and if the increase is not significant, we will not raise the agreed price. However, if your business is growing and increasing on a regular basis, in consultation with you we will change the price.

Is there a minimum contract period?

No. There is no minimum term contract, but you must inform us at least one month before you want to terminate the contract in order to conclude cooperation.

If I terminate the contract with you, how can I get my financial information?

Simple. Contact your accountant to help you about getting your accounting data.

When will I receive my first invoice?

After you test us free of charge and receive your free trial account and make a decision that you are about to entrust us with care about your accountancy, we will arrange the price for accounting services to be paid at the beginning of the month for the current month by issuing a receipt.

Will I work with the same employees?

Yes. When contracting the service you will be assigned to the accounting team and they will be familiar with your business and deal with your accounting services. You will collaborate with experienced and highly trained accountants.

Do external collaborators perform the accounting service?

No. All accounting services, preparation of financial and tax reports, calculations of income, etc. are performed solely by our employees who have the experience and the highest level of education that guarantees the fastest and highest quality service.

Can I talk to my accountant whenever I want?

Yes. After arranging accounting services with us, we will contact you and you will meet your team. You can contact your chief accountant in a number of ways: by phone, e-mail, fax and / or through our communicator applications where you can easily keep track of the current and previous correspondence with any device connected to the Internet.

Do you follow business by cost center?

Yes. If you need to monitor your expenses by organizational unit or cost center, your accounting service will lead to a defined analytics.